Top 3 ways to maximise inventory ROI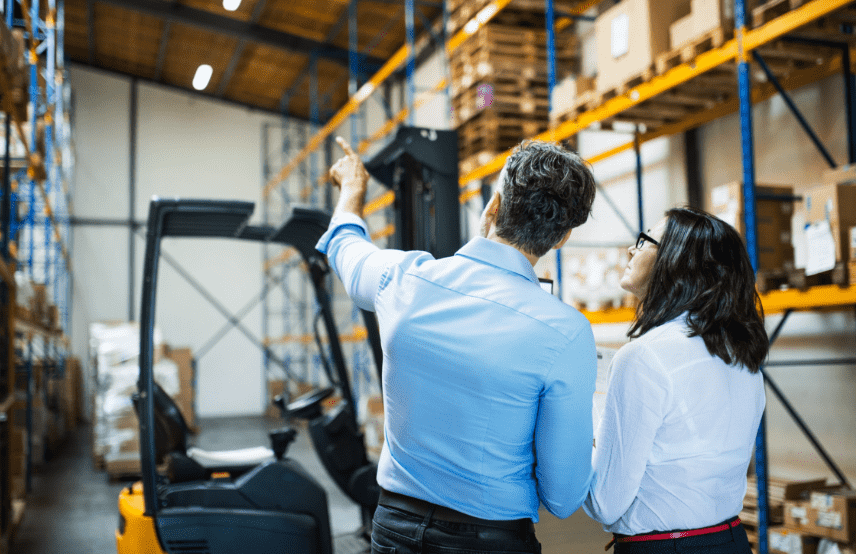 This article reveals how improved system-wide inventory control through MYOB Advanced can help companies increase Return on Investment (ROI) from inventory.
How profitable is your inventory? That's the multi-million dollar question for small to medium-sized manufacturing, wholesale and distribution businesses, or any business that holds inventory.
After all, a significant portion of your capital goes into stocking items to sell or use in your supply chain. Your ability to turn that inventory into cash—above and beyond the cost price—is a fundamental transaction that turns you a profit.
The ratio that describes your Return on Investment for every dollar spent on inventory is known as the Gross Margin Return on Inventory Investment (GMROI).
GMROI can be an excellent indicator of whether you're getting the balance right between sales, margins and inventory cost. The higher the inventory ROI, the more profit you're making against money spent on stock or materials.
But how can you boost your GMROI if it's less than ideal? Here are three ways MYOB Advanced supports companies to maximise gross margin return on inventory:
1) Be more precise with cost management
Your GMROI will vary depending on the kind of stock and your margins. Being precise about the amount you're earning for every dollar you invest in inventory isn't easy without a robust software solution that precisely tracks actual costs.
Inventory Management is a core module within MYOB Advanced and allows distributors and other companies to get a firm grasp on performance metrics. In particular the system enables more accurate cost management, including being able to:
Specify different valuation methods including standard cost, moving average, item-specific and FIFO.

Track inventory holding costs and cost of goods sold.

Directly adjust costs and counts on the go, via cloud-based interfaces.

Access location-specific costs from multiple warehouses.
Cost management is key for improving inventory ROI because it helps you analyse and address the cost associated with different stock, materials or processes, to increase profit margins. For instance, you can use MYOB Advanced to quickly change pricing to reflect changes in supplier costs, foreign exchange or special discounts.
2) Run a leaner inventory with better visibility
Reducing inventory on hand and running a leaner business is dependent on your capacity to know what you have now and effectively manage replenishment. When you're operating at scale and juggling these needs gets tricky, inventory management software is a must-have.
MYOB Advanced inventory management features include real-time monitoring of stock that's in transit, available in the warehouse and how much it's costing you to store, move or deliver. You can quickly search for inventory, generate reports, and get system-generated alerts to make restocking decisions in a timely way.
Using MYOB Advanced to digitally track the movement of inventory right down to specific items will increase inventory ROI and profitability because it helps you to:
Easily access stock and move it faster

Process more goods using fewer staff resources

Know which products are likely to be sold together

Reduce time and effort for pickers and packers

Deliver in full and on time, every time.
Cloud-based systems also open up access to data analytics that can be used to help you improve your decision-making, processes, product offering and sales approaches.
3) Invest in efficient inventory turnover
For companies that hold inventory, GMROI can be a more accurate measure of success than gross margin, because it simply shows whether you're selling goods for more than the cost of acquiring them.
Companies tend to over-emphasise gross margin, which can be used to justify decisions to buy larger quantities of goods to get a lower unit cost. Where this falls down is when organisations' don't ensure adequate stock turnover, resulting in large quantities of dead or unsold stock which impacts your bottom line.
When goods are unwanted, excess or become obsolete they languish on shelves and have to be sold for scrap value or cause you to lose money.
However, an integrated inventory management solution like MYOB Advanced helps maximise inventory ROI because you can proactively predict and meet the demand for materials and merchandise. That means less dead inventory or products no-one wants, and more working capital freed up to invest elsewhere in your business.
Get an advanced tool for improved ROI
MYOB Advanced is one of the most successful mid-market ERPs in Australia because of its comprehensive, cost-effective and cloud-first offering that's designed for growing SMBs that need more than basic accounting software.
Enhancing your inventory management processes within a unified approach to business management will unlock inventory profitability for your business.
Wondering if MYOB Advanced is the right ERP for your business? Start a conversation today with one of our consultants—we possess both tech-savvy and industry insights relevant to SMBs.